Description:

The historic post office in Tahlequah, Oklahoma houses New Deal artwork. The oil-on-canvas mural, entitled "Choctaw Ball-Play 1840," was completed by Manuel A. Bromberg and installed in the post office lobby in 1939. The building has since been re-purposed.[1]
Now hanging in the New Post Office of Tahlequah.
Choctaw Ball-Play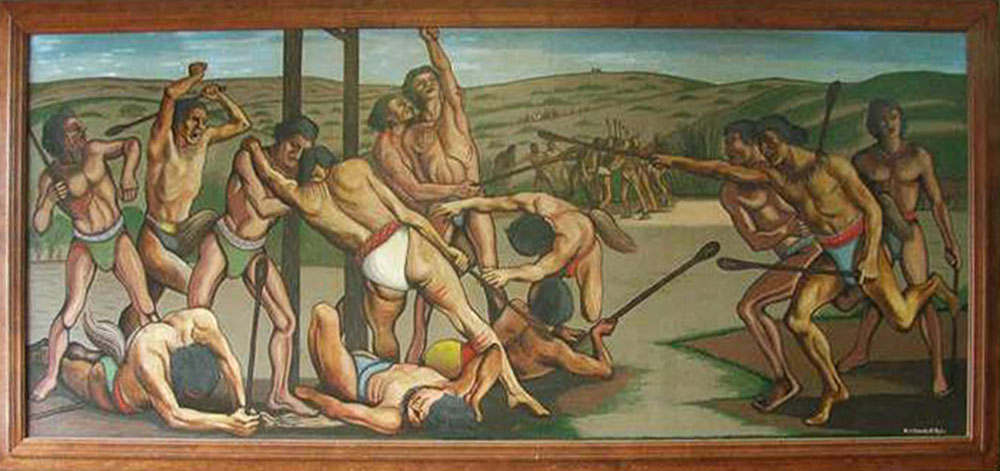 by Manuel Bromberg, 1939, (oil on canvas?)
This is another mural commissioned by the Section and designed for the old Tahlequah post office. For a time the mural hung in the First National Bank Accounting Center, but has since been installed in the new post office on South Muskogee Avenue. The mural is in good condition, but is not recommended for further study at this time because it is not in situ.[3]
Sources:
The Living New Deal – https://livingnewdeal.org/projects/old-post-office-mural-tahlequah-ok/
New Deal Art Registry: http://www.newdealartregistry.org/
Thematic Survey of New Deal Era Public Art in Oklahoma 2003-2004, Project Number: 03-401 (Department of Geography, Oklahoma State University)
Photos: