Eagleton, Oklahoma
Copied from Oklahoma District Civilian Conservation Corps Pictorial Review, 1938, page 95:
CCC Company 1803 was organized May 31, 1933 at Fort Sill, Oklahoma. Captain Ernest Sammuson was commanding, with Captain Chapman as second in command, and Dr. William H. Braddock, Contract Surgeon, as Camp Surgeon. Regular Army enlisted men attached to the company were: Sergeants Myers and Icenogle of the 12th Cavalry, Corporal Slagle of the 1st Infantry and Private Higham of the Second Wagon Train.
The Company spent ten days at Fort Sill, receiving "conditioning", a full complement of men, shots in the arm, and clothing. On June 11 the men entrained for Eagleton, Oklahoma. From here they were carried nine miles by truck to an old logging camp back into the mountains, and on the next day the process of converting this site into an efficient camp began.
For a month the lack of equipment prevented work on the company project, the building of roads, fire-trails, and bridges in the vicinity. During this time the men lived in tents, and spent their time improving the camp site, building permanent camp quarters, a baseball diamond, and a boxing arena.
In September Captain Sammuson and Captain Chapman were ordered back to their posts, and Lieutenant McCormick of the First Balloon Squadron rook command, with First Lieutenant Woolsey as second in command. A short while later First Lieutenant Farber was also attached to the Company. About this time the Headquarters for Sub-District "G" were moved to this camp, with Captain Toy of the 12th Field Artillery as Commanding Officer. He instituted an intensely interesting series of educational talks by the various officers and foresters.
In November the barracks, recreation hall, and other buildings were completed, and the Company moved in, glad to be rid of the the tents. At this time the men, under the direction of Mr. A. S. Chisholm, Camp Superintendent, had completed over eighty miles of roads and bridges.
Because of ill health Lieutenant Woolsey was relieved from duty and soon after Lieutenant McCormick was recalled to Fort Sill. Lieutenant Farber took command for a week, but was succeeded by First Lieutenant Glenn A. Hawes, the present Commanding Officer.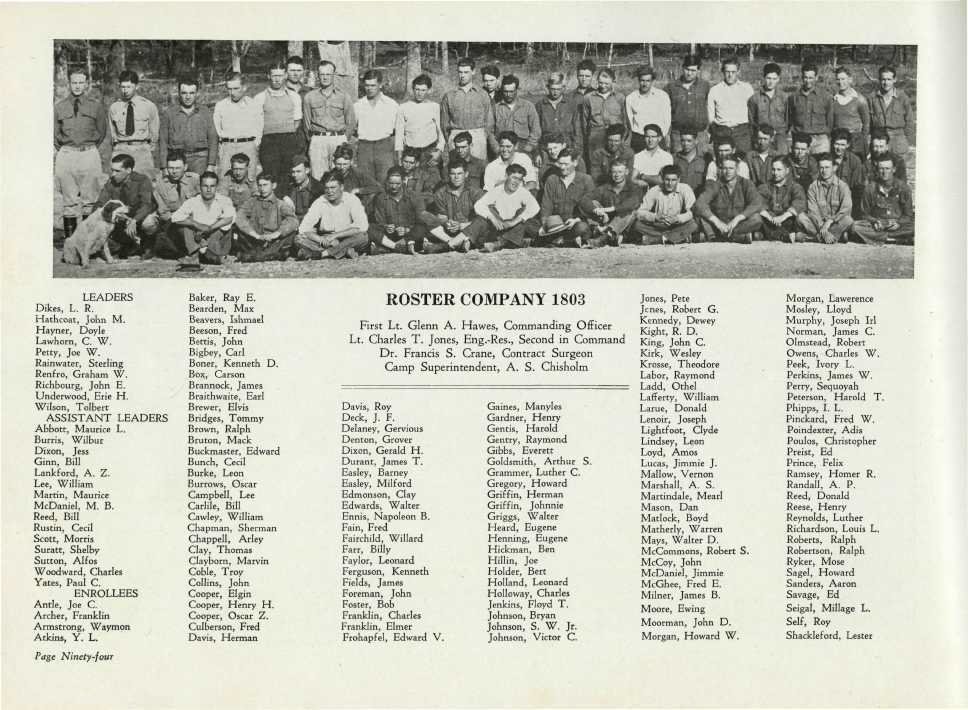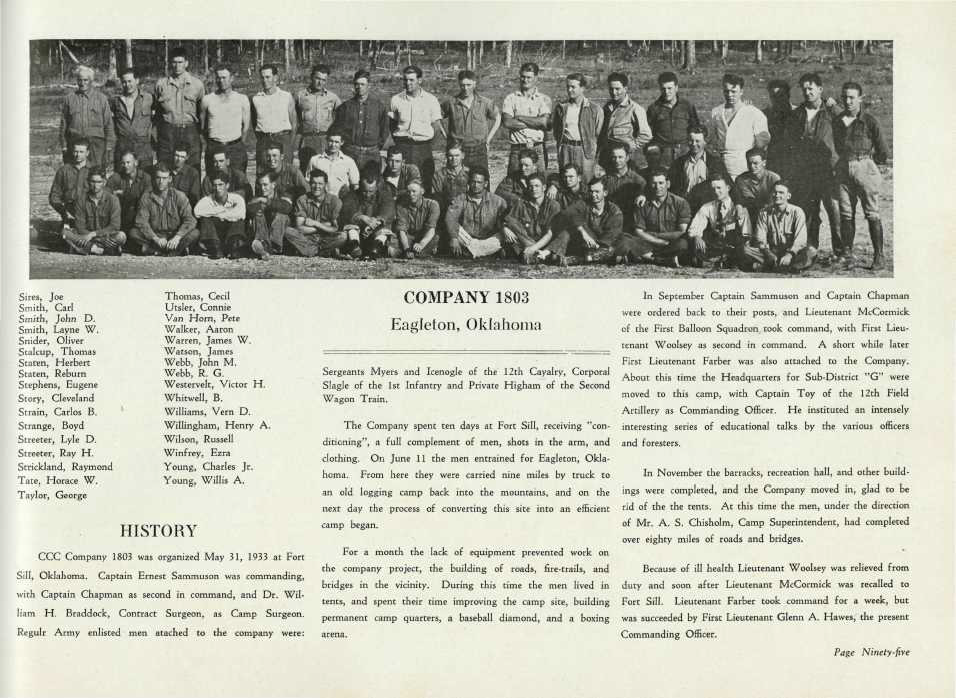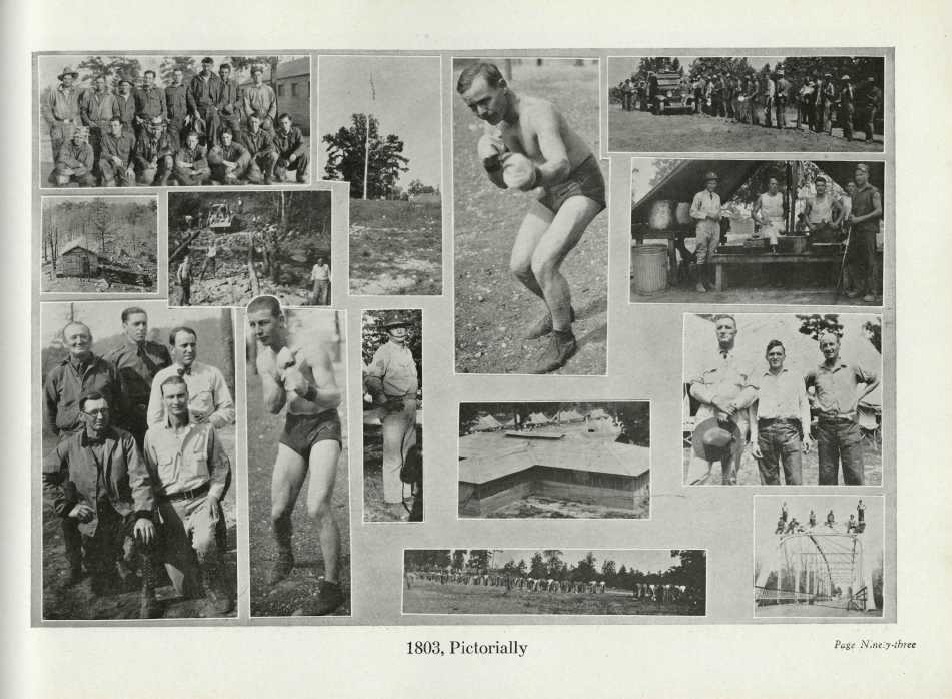 Sources
Oklahoma District Civilian Conservation Corps Pictorial Review, 1938, pages 93-95.