Talihina, Oklahoma
Copied from Oklahoma District Civilian Conservation Corps Pictorial Review, 1938, page 77:
Company 1815 was organized at Fort Sill, Oklahoma, June 5, 1933 under the command of Captain E. A. Austin, Infantry, with the assistance of First Lieutenant G. P. Privett, Field Artillery; First Lieutenant Fred T. Fox, Medical Reserve; and four enlisted men: Sergeants Frank Bebon, Guy Webb, Thomilson; and Private Walter Buchanan.
The company was sent after many days of conditioning, to Holson Creek, about fourteen miles northeast of Talihina, Oklahoma, in the middle of the Ouachita National Forest, arriving at its camp site on June 19, 1933.
Camp was built and work was begun on all projects.
As have almost all CCC organizations Company 1815 experienced almost countless changes in personnel, both of the officers and the enlisted men.
Every commanding officer did many things, however, to beautify the camp and aid the men in their work projects, and, above all to keep the men occupied in sports and recreation.
Company 1815 was very successful in their athletic endeavors. Many contests were won and a high standard of sportsmanship prevailed throughout their activities in the sport realms.
Their camp was thronged with visitors who were courteously conducted about and told of the intracies of the organization and the functions of the many and interesting departments.
The members of Company 1815 feel that they have been exceptionally fortunate in their allotment of officers; all under whom they have worked have been expert and genial leaders, excellent sports and good fellows, deserving of respect and admiration. Even though the time of many of the members of Company 1815 will expire June 30, 1934, it is a pleasant thought for them that they can, if they wish, serve again under the present personnel of: First Lieutenant W. G. Inglis, Field Artillery Reserve, commander; First Lieutenant John M. White, Infantry Reserve; and Dr. Herman Fagin, contract physician; and with the splendid cooperation of Mr. G. D. Donathan, Project Superintendent.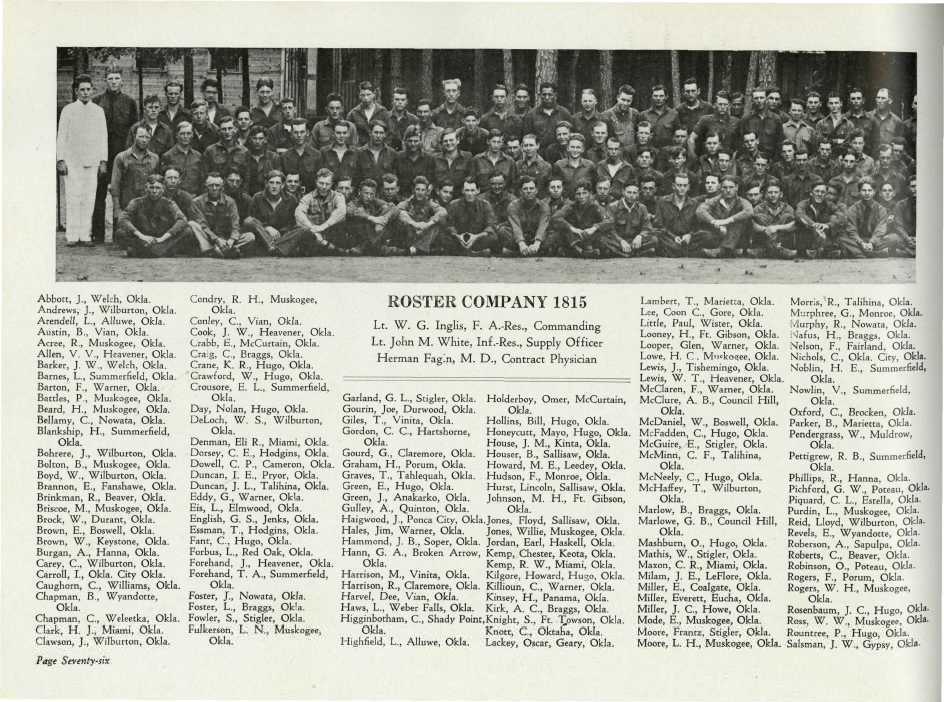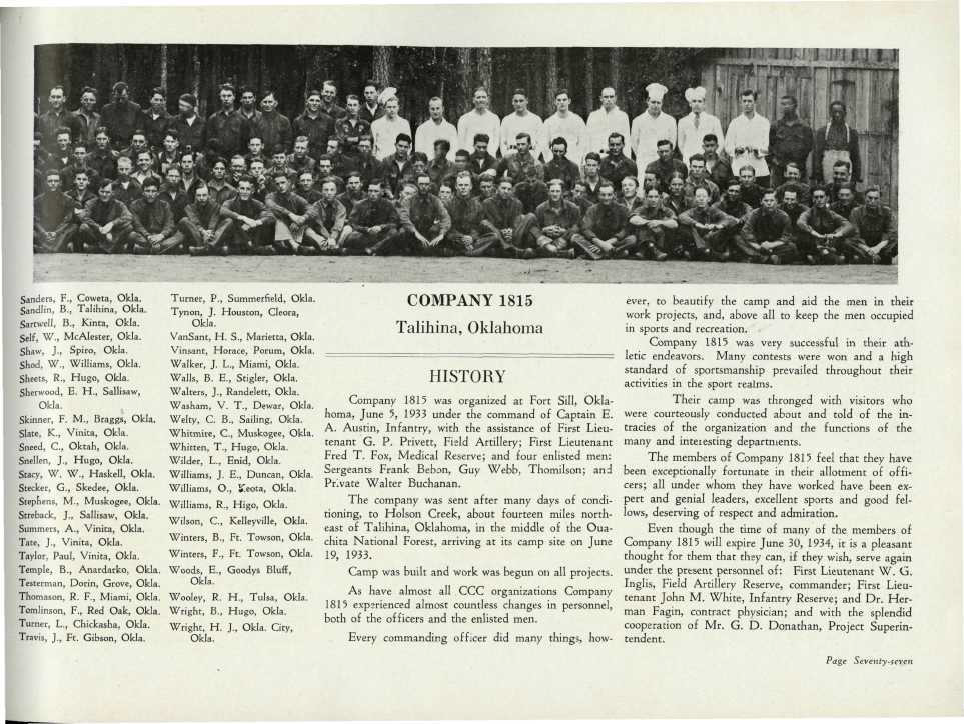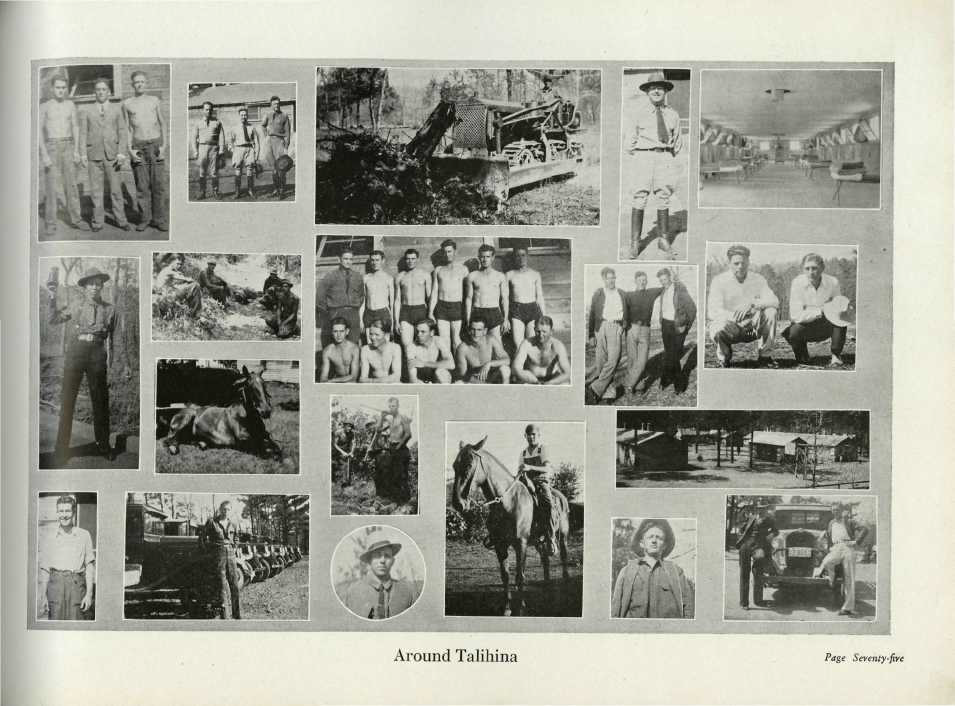 Sources
Oklahoma District Civilian Conservation Corps Pictorial Review, 1938, pages 75-77.