Stapp, Oklahoma
Copied from Oklahoma District Civilian Conservation Corps Pictorial Review, 1938, page 71:
CCC Company 810 was organized at Fort Sill, Oklahoma, April 29, 1933 of 200 men, 50 of whom came with the company to Stapp, Oklahoma, arriving on May 24, 1933. The balance of the 150 men form the Cadre for three other companies which were being organized at the same time that Company 810 was in the process of organization.
At the beginning the company occupied tents, there being but one building on the camp grounds, which was used as a mess hall. Considerable time was required to clear the camp site of timber, weeds and rocks before construction of buildings might be commenced.
Now, however, the camp includes five barrack buildings, a pool room, a recreation hall, a boilerhouse, a bath house, a kitchen and mess hall, a hospital and a building for officers' quarters. The camp is equipped with running hot and cold water and electric lights, the steam locomotive boiler and generator which were formerly in use at a saw-mill in Stapp, Oklahoma having been leased and installed to equip the camp with electricity.
Thirty thousand acres of timber stand improvement work have been completed by the members of Company 810 to date. Seven hundred bushels of pine cones were collected last fall. And on rainy days the culture crews spent their time on roadside beautification work on the Holson Valley Road.
The company indulges itself sporadically in baseball, basketball, dancing, wrestling and boxing.
Fire details are maintained on Winding Stair and Blue Mountains.
The company's wash woman consists of one Maytag washer which is audibly detected almost every day, softly separating Mother Earth from the clothing of the Company's members.
Company 810 was organized under the command of First Lieutenant Leroy C. Wilson, of the 29th Infantry, with First Lieutenant Harry D. Nicols, second in command. First Lieutenant Joseph S. Cirlot of the Medical Corps Reserve was Company Surgeon.
First Lieutenant Hawthorne Davis of the 379th Infantry succeeded Lieutenant Wilson on December 11, 1933 and is the present commanding officer.
The company's project work to date:
19 miles of forest highways constructed.
17 miles of light duty roads constructed.
15 miles of telephone lines built.
58 miles of telephone lines brought up to standard.
9 high water bridges built.
7 low water bridges built. In addition to the construction of its own company buildings at Stapp, Company 810 has assisted in the construction of the Holson Valley and Eagleton Camps.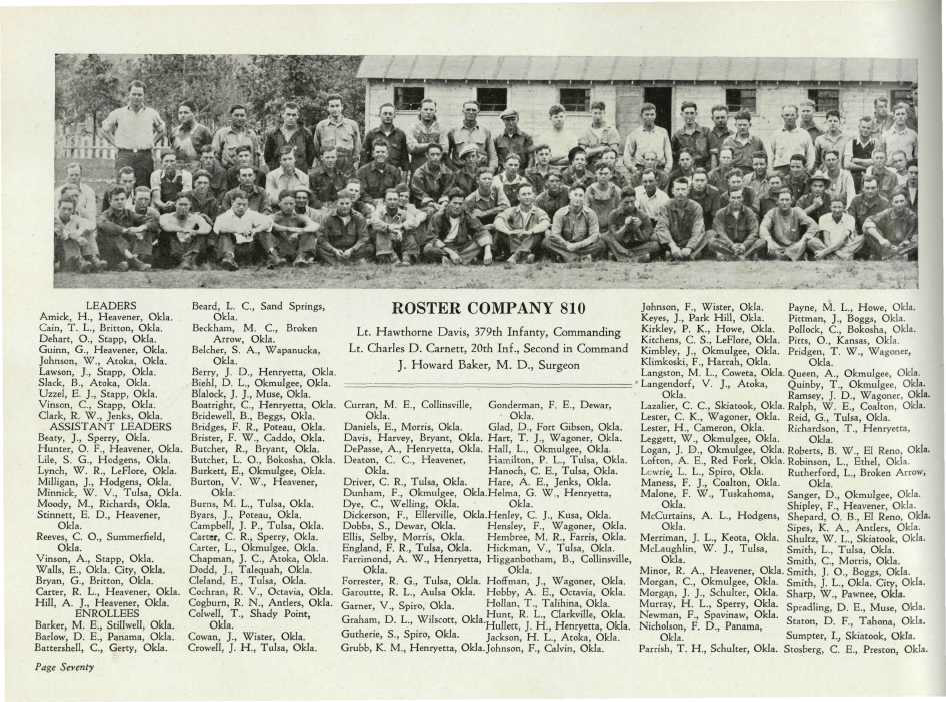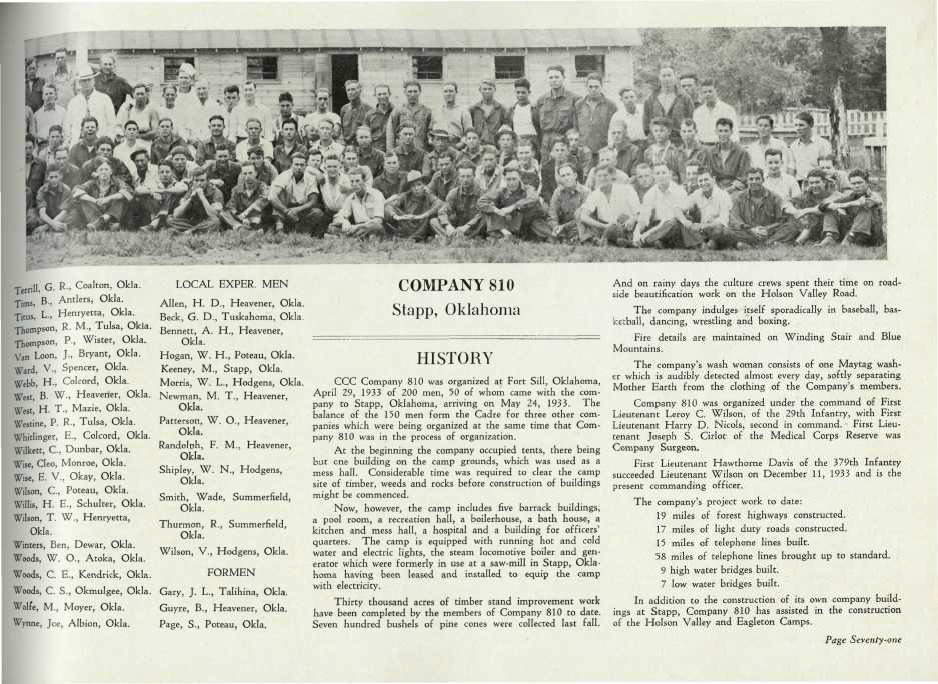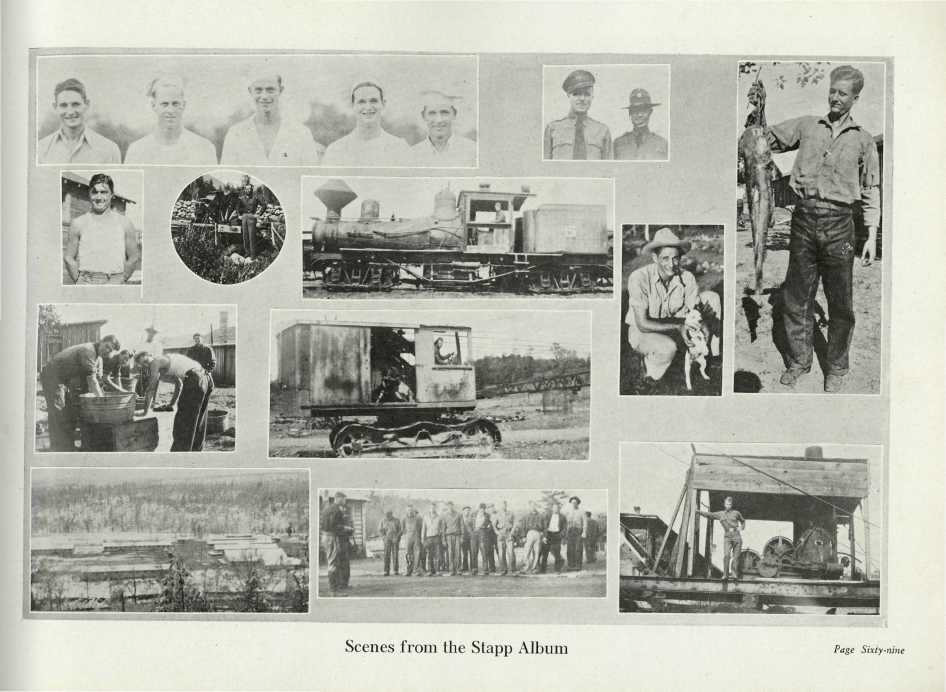 Sources
Oklahoma District Civilian Conservation Corps Pictorial Review, 1938, pages 69-71.