Fort Sill, Oklahoma
Copied from Oklahoma District Civilian Conservation Corps Pictorial Review, 1938, page 67:
Company 812 left the conditioning camp at Fort Sill, Oklahoma on the morning of May 27, 1933, by motor truck convoy and established camp at Buffalo Springs, in the Wichita National Forest and Game Preserve of Oklahoma.
Captain Walter B. Farris of the 29th Infantry was in command; First Lieutenant G. E. Wrockloff of the 18th Field Artillery was executive officer; and First Lieutenant Fred Rueb, Jr., of the Medical Corps was camp surgeon.
Captain Richard C. Prater of the 16th Field Artillery was attached for duty July 12, 1933, and assumed command October 18. First Lieutenant T. Dudley Turner of the 380th Infantry Reserve was assigned to duty with the company September 19, 1933. Lieutenant Turner was executive officer and mess officer until April 15, 1934, at which time he was relieved. First Lieutenant Jay F. Gamel of the Medical Corps Reserve was assigned to duty with the company as Camp Surgeon on March 1, 1934. First Lieutenant Ross O. Sate of the Infantry Reserve reported for duty on April 8, 1934.
Company "L" of the 29th Infantry, Fort Sill, Oklahoma furnished the company's enlisted personnel, which was composed of: Sergeant Robert J. Marting, Corporals Edwin J. Shaw and Francis Dick, and Private Lee.
During the history of the company three Camp Superintendents have been on duty: Mr. Ben F. Powell, Mr. Robert Gish, and Mr. Stephen C. Berry.
The company has built 75 miles of boundary fence line for the forest. Three major projects of dam building were completed during the first and second periods of enrollment, and, since that time, three more have been completed. A huge dam is now under construction, which, however, will not be completed by Company 812, which is scheduled to move to a new location. The concrete dams which have been completed so far are: Post Oak, Cow Creek, Panther Creek, Cut Throat and Deer Creek.
The members of Company 812 have worked hard and well, and they have enjoyed their experiences in the CCC.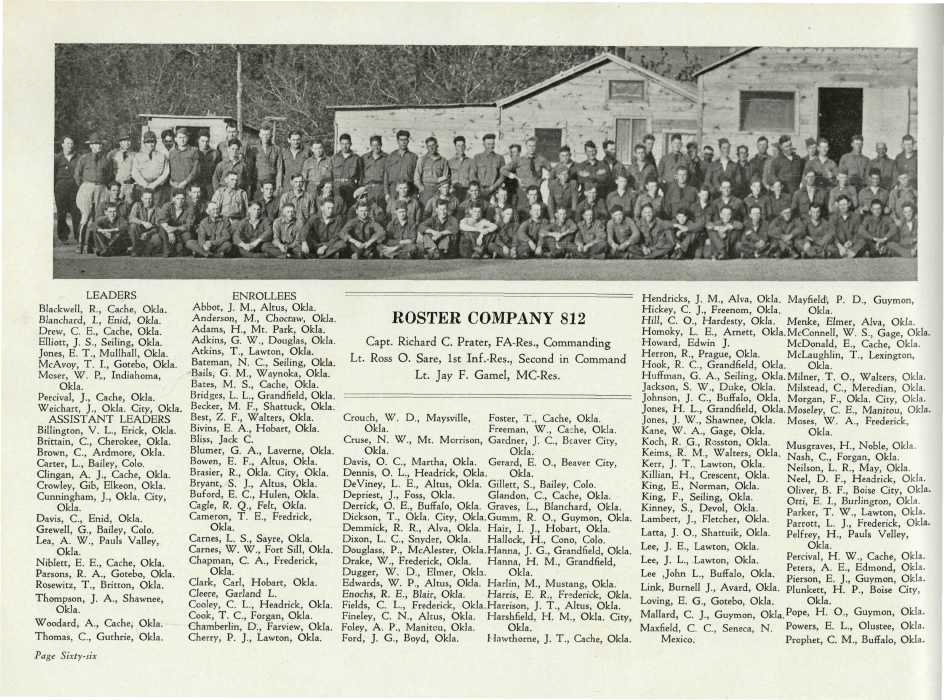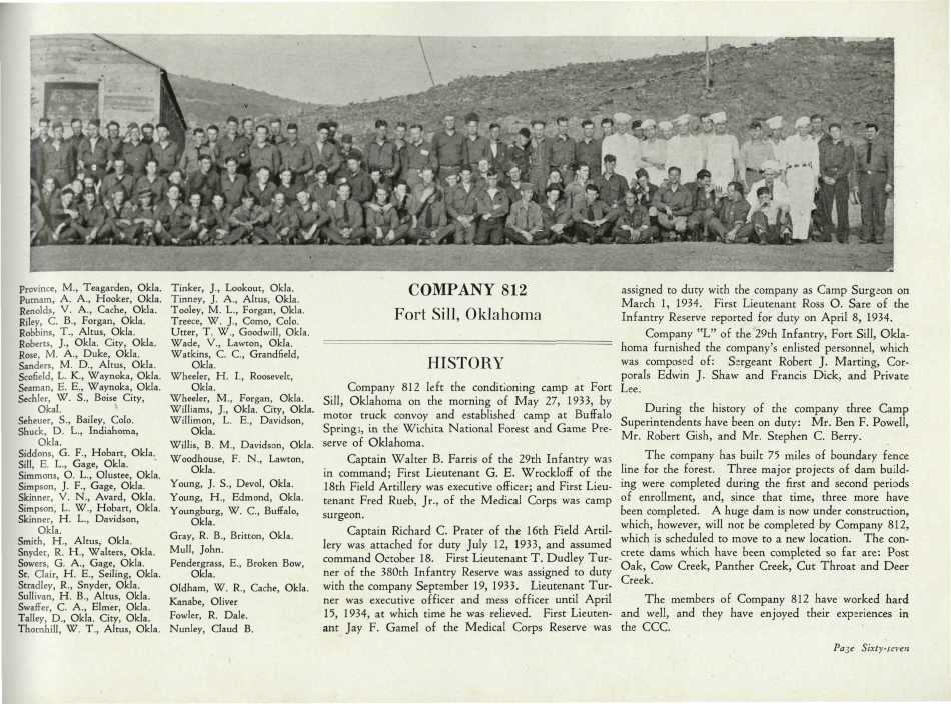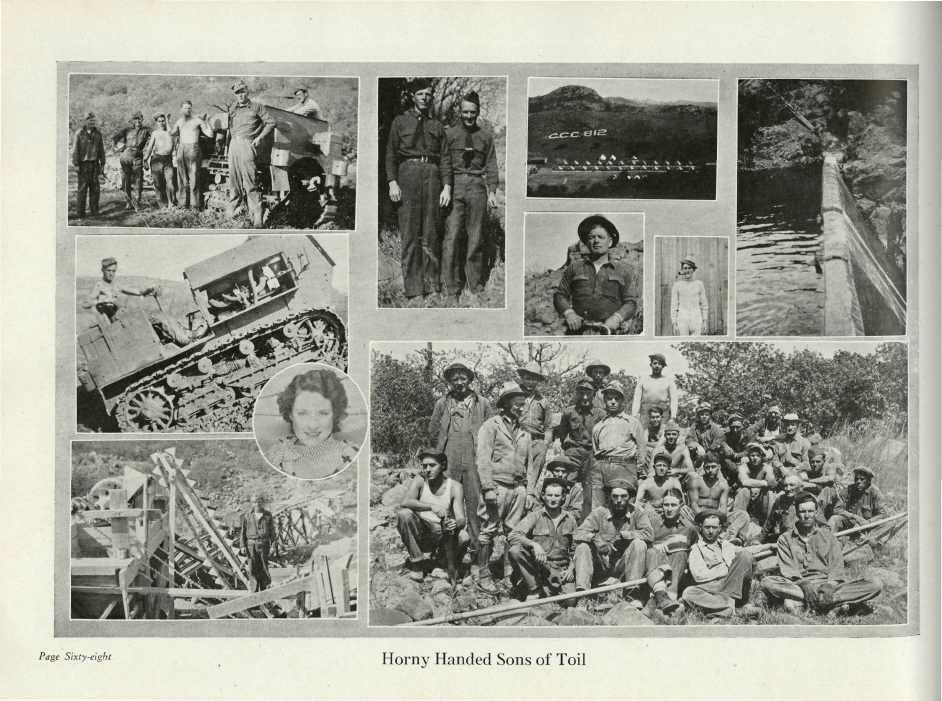 Sources
Oklahoma District Civilian Conservation Corps Pictorial Review, 1938, pages 66-68.