Rush Springs, Oklahoma
Copied from Oklahoma District Civilian Conservation Corps Pictorial Review, 1938, page 59:
CCC Company 884 was organized at Fort Sill, Oklahoma during the latter days of May, 1933. The company remained in Fort Sill, after the arrival of the various members, for approximately seventeen days, in the course of which the young men were organized, examined, inocculated, vaccinated and taught the principles which were to govern the camp life into which they were to be admitted.
On June 14, 1933, under the direction of Captain Harvey J. Thornton (Commanding Officer), First Lieutenant J. V. Collier, Major Charles E. Parker (Medical Reserves), as camp surgeon, and four regular army enlisted men, Company 884, consisting of 199 Texans and Oklahomans, entrained for Rush Springs, Oklahoma.
The company arrived at Rush Springs late in the evening and were conducted immediately to the City Park, where, beginning the next morning, their camp was rapidly laid out.
A building, which was already in the park, was converted into a mess hall by the addition to it of a concrete floor and a kitchen. All the company's tents were floored and a bath house was erected.
The company spent the entire summer with tents for living quarters.
The summer of 1933 was a pleasant one for the members of CCC Company 884. Their schedule was healthful and agreeable. Work was unobjectionable; the food excellent; and the amusements were varied and frequent.
The first six months enrollment period ended September 30, at which time approximately one quarter of the company accepted discharges, and Captain Thomas C. Harry replaced Captain Thornton as Commanding Officer. During the month of October the company regained its original enrollment of two hundred.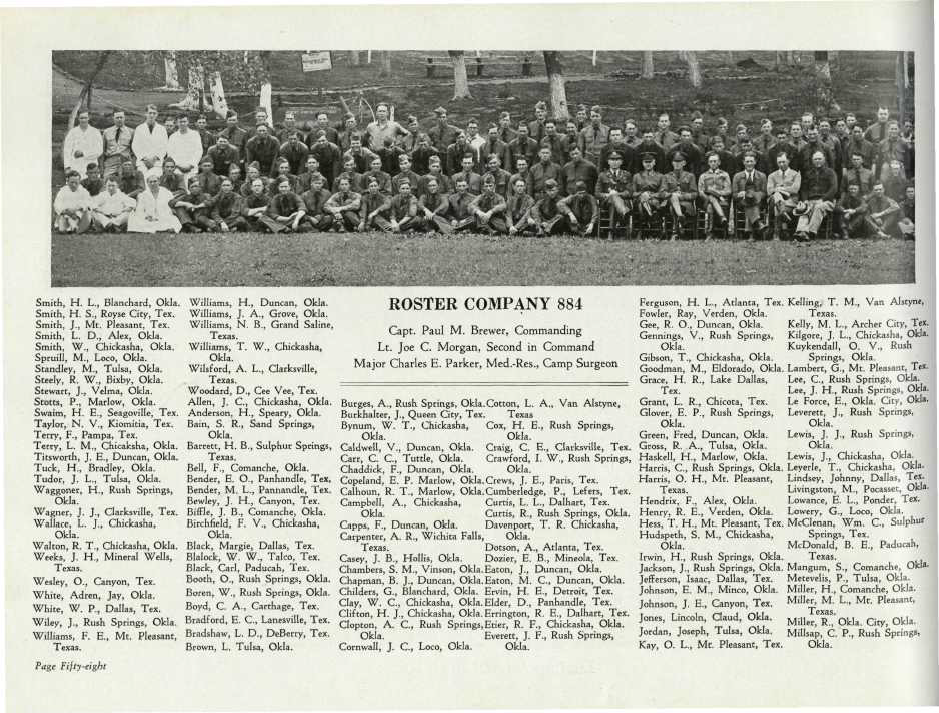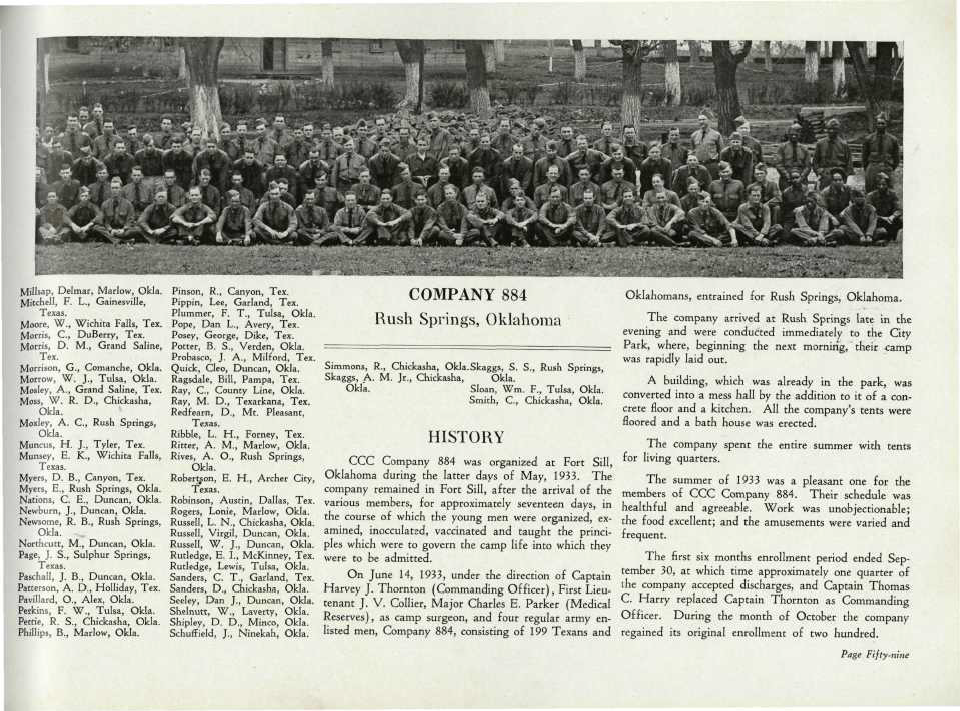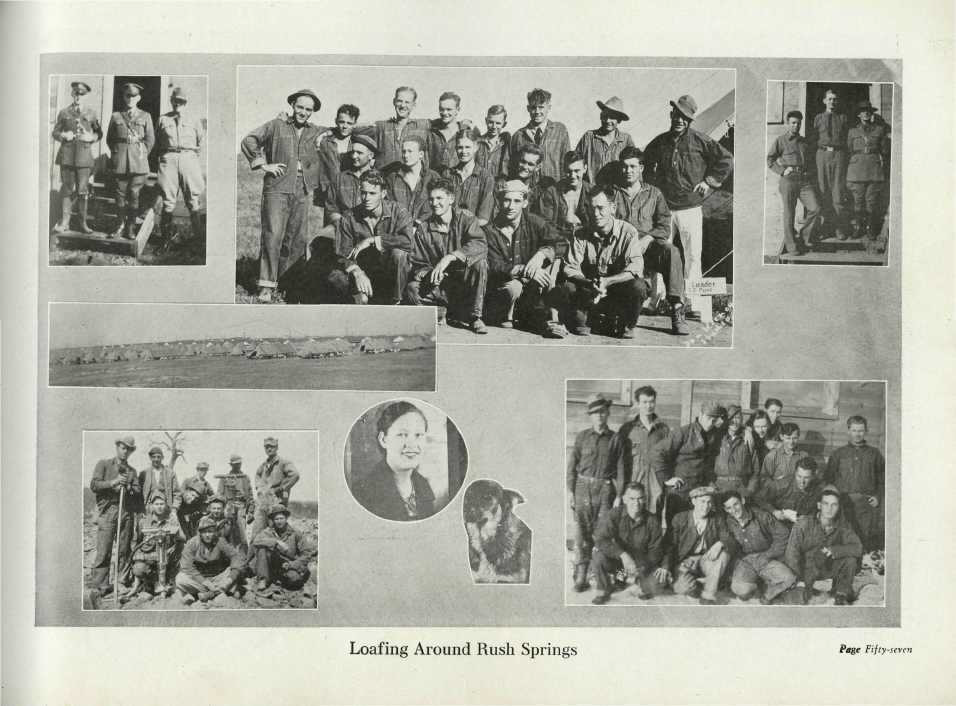 Sources
Oklahoma District Civilian Conservation Corps Pictorial Review, 1938, pages 57-59.