Chandler, Oklahoma
Copied from Oklahoma District Civilian Conservation Corps Pictorial Review, 1938, page 61:
The men who were to make up Company 885 of CCC assembled in Fort Sill, Oklahoma during May 28 and 29, 1933. Two weeks of conditioning were given them, then they were shipped, a company of 210 men, to Chandler, Oklahoma, where they arrived on June 14, 1933.
The company's first officers were: Captain Henry C. Demuth, commanding officer; First Lieutenant Ivan D. Yeaton, Contract Surgeon; Major Lee O. Foster of the Medical Reserves; Sergeant Simmons, Corporal Swenson and Mess Sergeant Goldwaite. After much work, camp was established on Bellcow Creek.
On the 9th of July Reserve Captain Forrest E. Conner was attached to the company and construction of permanent buildings was commenced.
On August 26, Captain Demuth was relieved by Captain Clifford P. Chapman.
On the 10th of September Bellcow Creek went on a rampage and flooded the entire camp with three feet of very muddy water.
On September 24th Captain Russell H. Dixon took command of the company and a new location for the camp was selected—quite distant from the Creek.
On November 4th the Creek went on another rampage: and the camp was moved once more, which new location is now in use, although the camp—on the highest spot in the county—is but half finished.
Captain Forrest E. Conner of the Infantry Reserve took command of the company on December 10, 1933. With his entrance into command there was a complete reorganization of the personnel; the following Leaders and Assistants were appointed: C. C. Searcy, Senior Foreman; Gilbert Casey, Supply Steward; Andy Wilkie, Mess Steward; Jerome Emmons, Company Clerk.
On Sunday, January 14, 1934, this camp was dedicated to the memory of Clarence W. Gibbs, who had died. The dedication was attended by the boy's mother, Mrs. Ola Gibbs, and over two thousand citizens of Lincoln County. It has been known hereafter as Camp Gibbs.
First Lieutenant Gayle C. Putnam, a reserve officer, reported to the company March 13, 1934.
Then, on March 29, 1934, a farewell dinner was given for 73 departing members of Company 885, which dinner was followed by a dance at the American Legion Hut.
Company 885 has cooperated; the men have liked one another.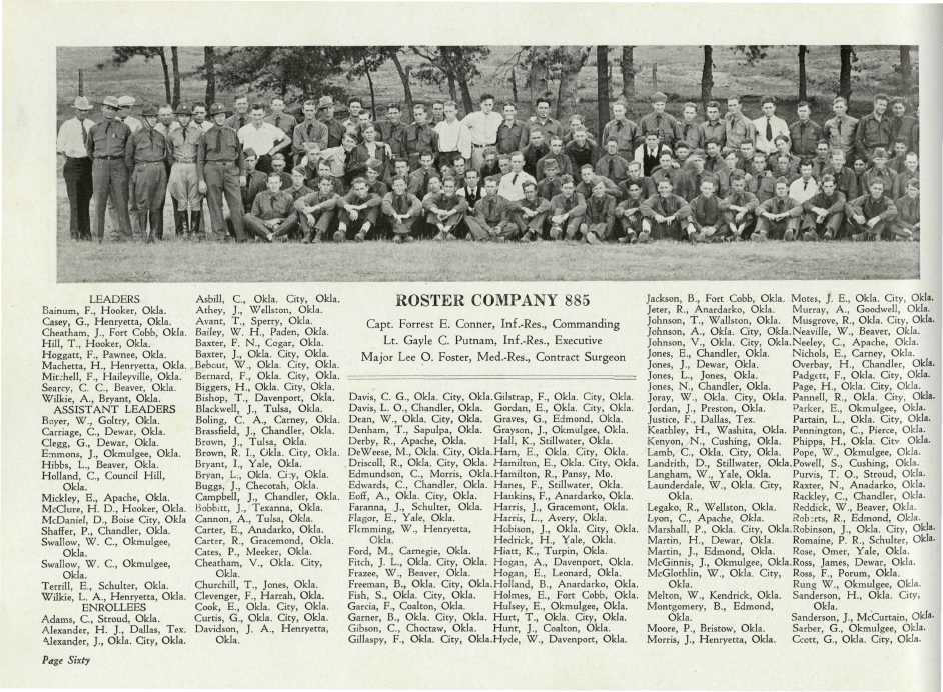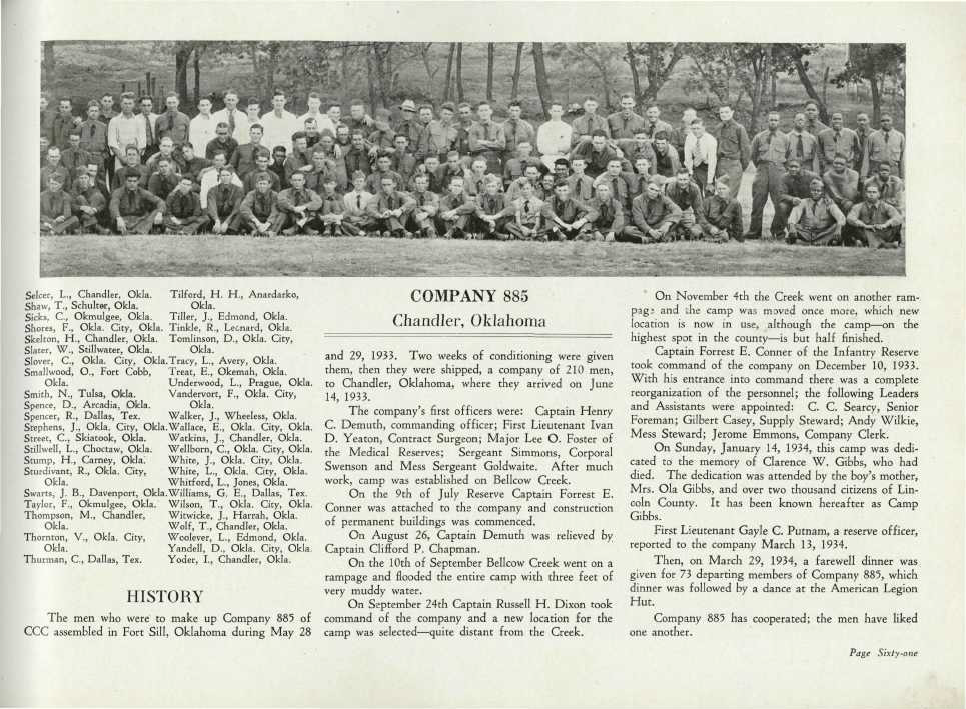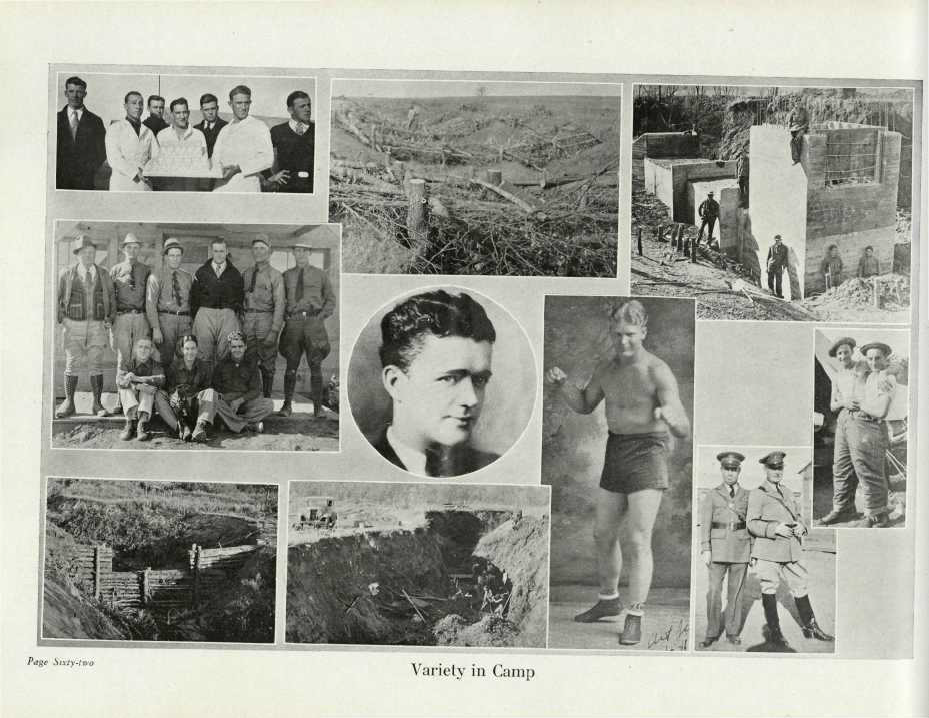 Sources
Oklahoma District Civilian Conservation Corps Pictorial Review, 1938, pages 60-62.