The following was copied from Oklahoma Division Civilian Conservation Corps Pictorial Review [1]
Wewoka, Oklahoma
History
After approximately two weeks of conditioning, one hundred and eighty-six Texans and fourteen Oklahomans departed from Fort Sill on the evening of June
15, 1933, for Wewoka, Oklahoma, to establish an erosion camp.

After about three weeks of laborious endeavor Company 1817 had transformed Wewoka's abandoned city park into an habitable camp.
On June 29th the first small crews were taken into the field to be shown the nature of erosion work. And while the field work progressed, so did work on the camp, and on November 16th, the company moved into its completed barracks. In addition to the barracks, the camp boasts the best recreation hall in the entire CCC, a headquarters building, hospital, officer's quarters, a five car garage, and buildings for the Technical Department. And the camp has been gardened throughout.
Company 1817's camp was named after Enrollee Temple A. Carter, the first of its members to die; since his death there have been two others: those of Jack Montgomery and Wesley Trimble.
Members of Company 1817 have been ardent athletes. Their baseball team, after a slow start, developed into a fast working outfit, and, through the hard work and coaching of Lieutenant James C. Barnett, their softball team won the City League Championship, and their basketball team took the Sub-District "E" championship.
The company boasts one of the best baseball playing fields outside the Yankee Staudium and their team of 1934 has not lost a game to date.
Frequent dances and parties are held in the mess hall; and there are church services every Thursday night.
Everyone is invited to visit "The Heaven of Rest" CCC Camp Temple A. Carter, East Sycamore Street, Wewoka, Oklahoma.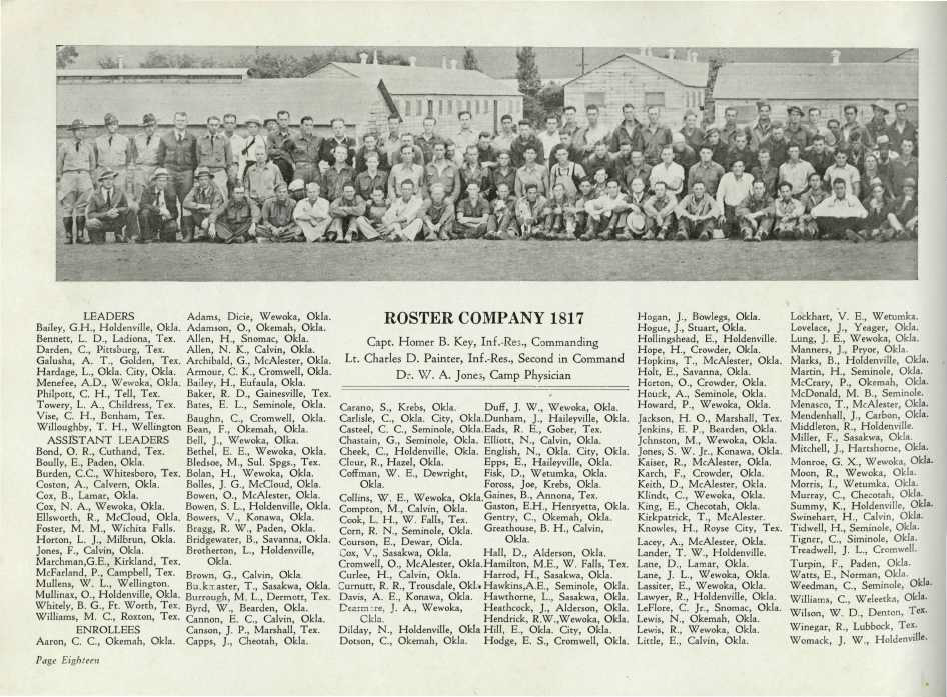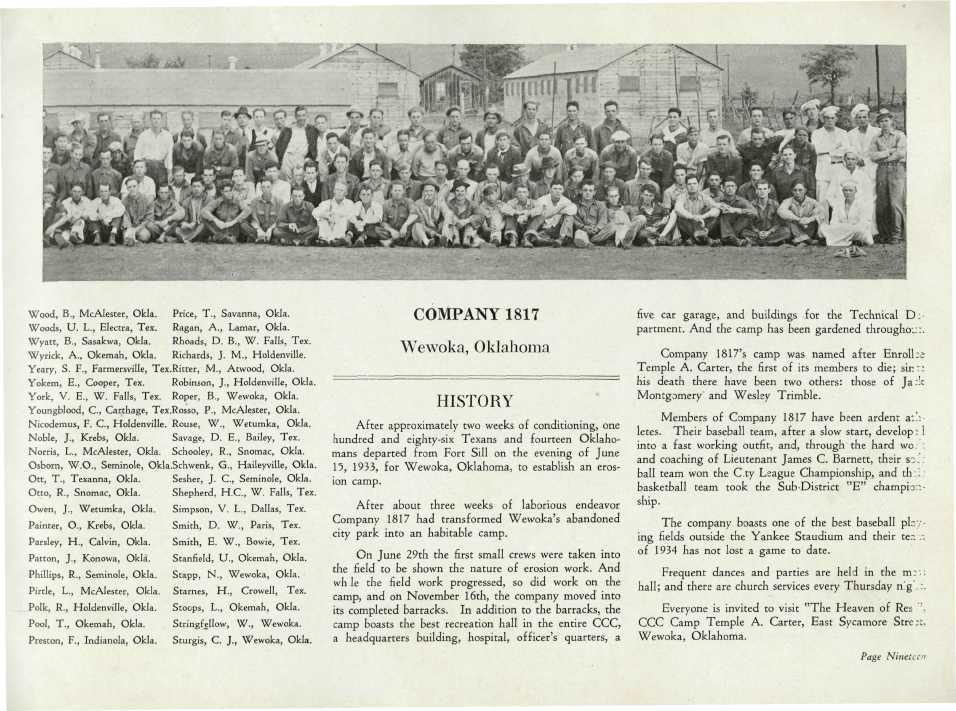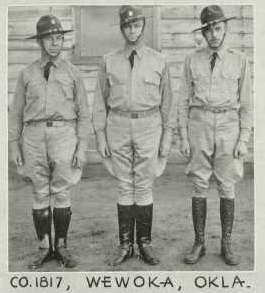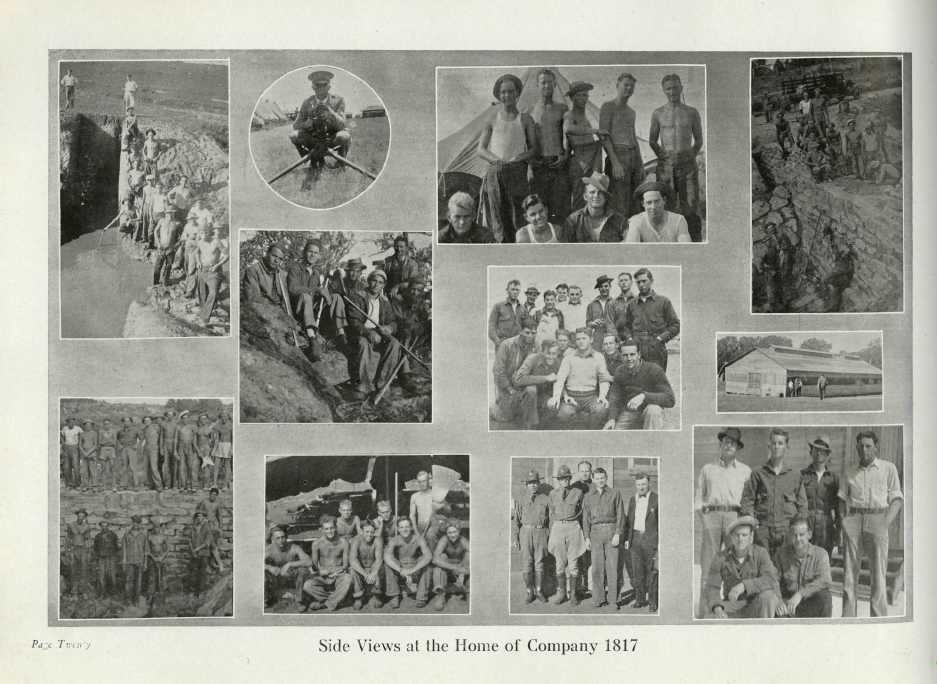 Sources
https://digitalprairie.ok.gov/digital/collection/culture/id/7164