| | | | |
| --- | --- | --- | --- |
| Address: | 1629 N Broadway Ave, Ada OK 74820 | County: | Pontotoc |
| Started: | | Completed: | 1936 |
| Agencies: | WPA | NHRP: | No |
Current Usage:
Abandoned
Description:
"The former Ada Armory is a one-story building (210′ by 122′). It [was] constructed [by the WPA in 1936] of white native stone, rusticated and randomly laid. The central portion of the building is the drill floor which has a barrel roof. To the north and south are wings which have flat roofs. The roof on the south portion is missing, due to an explosion.
"The north and south wings each have four arched garage door openings. The windows are elongated casement windows with concrete sills. The building has decorative parapets and pillars.
"In 2006, when the government was shutting down numerous armories and bases, the armory in Ada was spared, however, the 1st Battalion 10th Infantry division is housed in a building further north on Broadway that was built in 1976."
A accidental explosion rocked the southeast corner of the building in June 1974 in the main headquarters office and the roof, two walls were blown out and the roof collapsed over the front garage section. [5]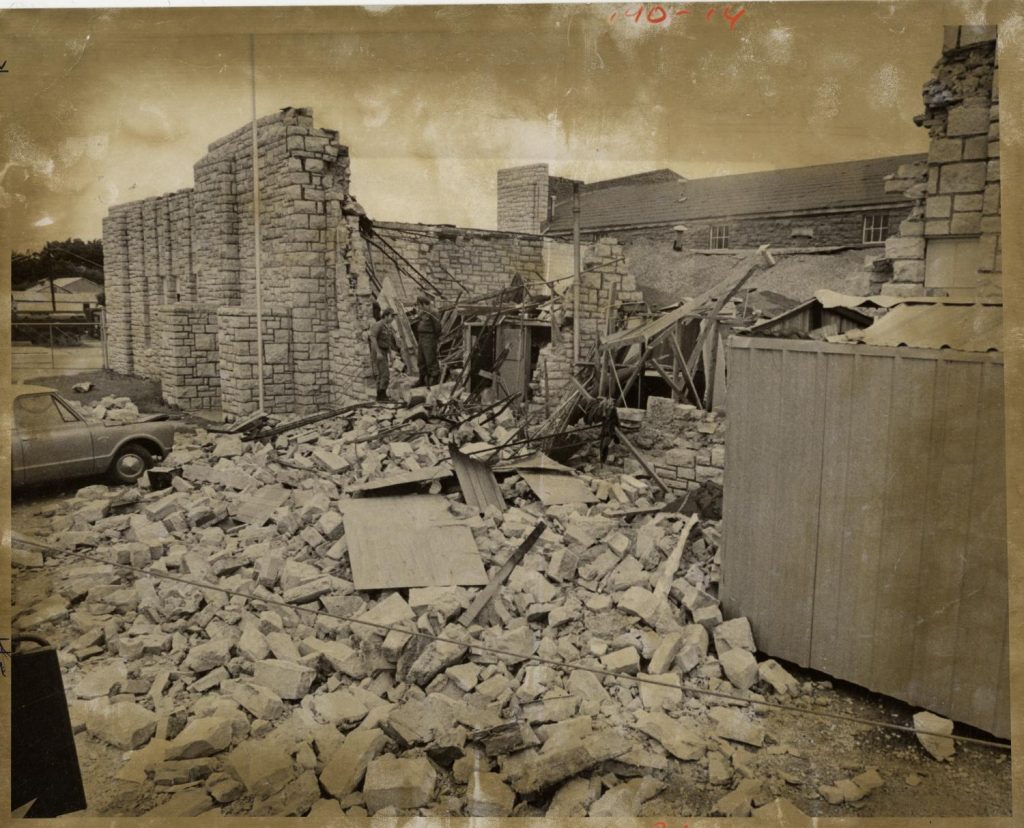 Sources:
Supported Documents:
Photos: